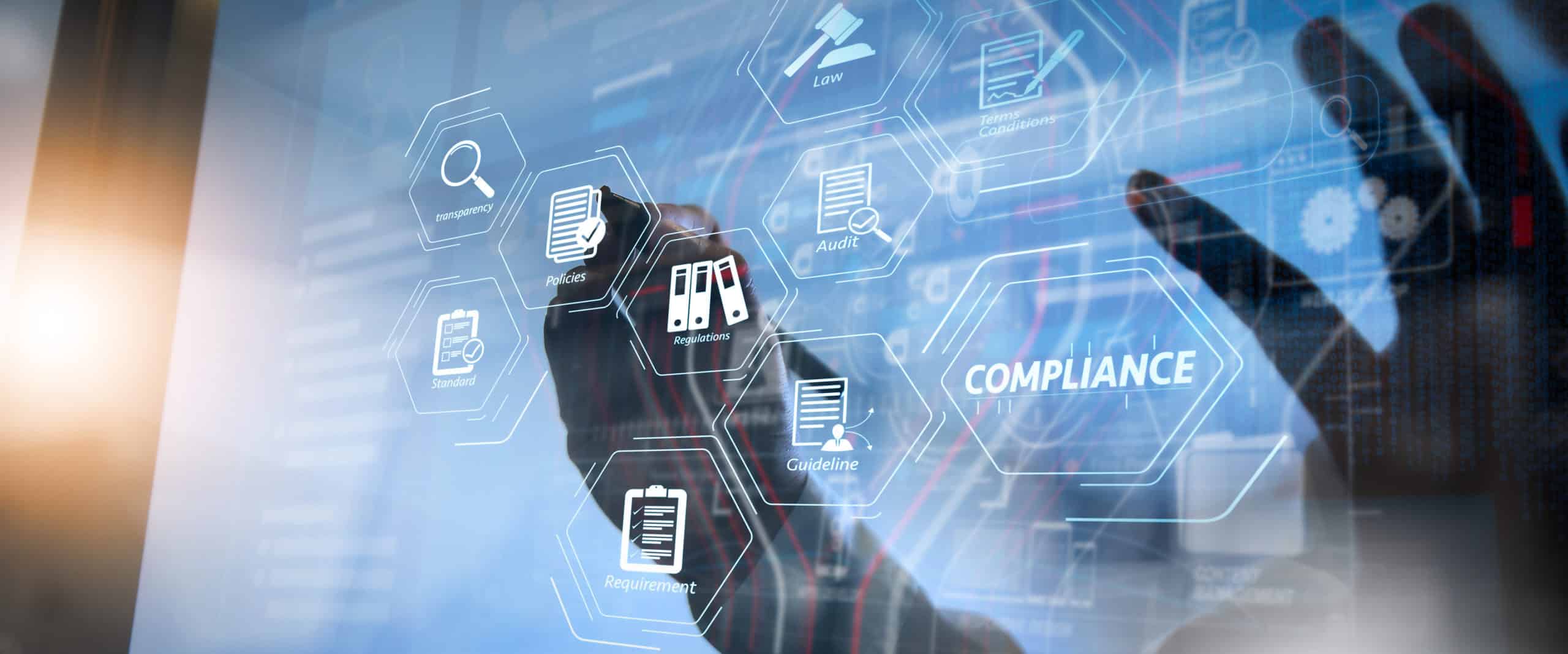 THE STANDARD IS CHANGING
CMMC will have a significant impact on the way businesses in the DoD supply chain operations. The new standards will substantially differ from existing cybersecurity standards established by NIST, the National Institute of Standards and Technology. CMMC compliance & remediation will be required for all companies in the DoD supply chain. The shift from NIST standards to CMMC will affect more than 300,000 companies.

CYBERSECURITY AND COMPLIANCE MANAGEMENT TOOLS
Achieving CMMC compliance is no small feat – it will require a dedicated team of CMMC experts to ensure your organization is in line with all the necessary controls. The CMMC model consists of 17 capability levels, each with its own requirements. To be CMMC compliant, your organization must meet the criteria for at least Level 1. The highest level, Level 6, includes 133 practices that must be implemented. Even if your organization does not produce or manage CUI, you will still need to be CMMC Level 1 compliant to hold a federal contract. The CMMC framework is designed to provide better protection of controlled unclassified information. By achieving CMMC compliance, you can be sure that your organization is taking the necessary steps to safeguard government data.
HAVE A PARTNER YOU CAN TRUST
Hassle-free, worry-free compliance management is the Ridge IT way. We provide enterprise-wide visibility into on-premises and cloud-based systems and applications to help you establish proper information security controls and validate that those controls are aligned with the specific provisions of CMMC. Our CMMC compliance solutions are tailored to your organization's size, complexity, and needs, providing you with a cost-effective, efficient way to manage your CMMC compliance program. Contact us today to learn more about how we can help you achieve CMMC compliance.
Book an appointment today to learn more.